12 Sep

African Ghana Teak Wood: Why we use wood for Temple for home? As per the Vastushastra/Astrology Aspect

If you are looking to buy a new temple for home or office and confused about:

Which wood should be used as per the Vastushastra/Astrology aspect?

Let's dive in….

The wooden Temple is believed to be a sacred place in the home to worship. As per the Hindu Religion, any auspicious work needs the blessings of god prior to starting. Hindus and every religion believe in idolatry, which is venerating to the physical objects considered as an embodiment of the lord. The existence of a home temple or Pooja Mandir is a must in the house and it is the most convenient route to worship the god in a home without going anywhere.

From ancient times, it is believed that a temple brings positive vibes and peace at your home. In order to have our mind clear of all the clutter and to find some peace from the outer world, each Indian home has its own place of worship.

Playing such an important role in our lives, the placement of temples cannot go unnoticed.

According to Astrology/ Vastushastra, Temple made up of African Ghana Teak Wood, Sheesham Wood, and Mango Wood and placing temple at a proper place bring health, prosperity, and happiness to the house and its occupants

Why we use should use African Ghana Teak Wood

African Ghana Teak Wood:

African Ghana Teak is usually found in relatively dry deciduous forests in west and central Africa. This tree flourishes best in tropical climates and as such grows mostly in South Asia and Africa. Ghana teak is a medium to large tree that can grow up to 50 meters tall with large papery leaves and small pale blue, almost white flowers. Fruit are found in clusters and are pale green in color. It takes about 50 years to mature into hardy wood for lumber and has a life span of more than 100 years.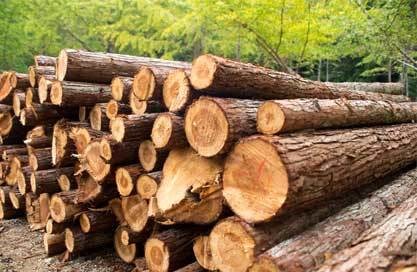 The wood of African Ghana Teak is very valuable as a moderately heavy, durable timber that is often a suitable substitute for teak. It is popularly use in boat – building, along with joinery, decorative veneers, furniture and temples.
A good wood temple can make a whole lot of difference in a room. This is why most carpenters would go for teak wood for their work. Why? Because teak is one of the most versatile, divine, and gorgeous wood for the temple.
The African Ghana teak wood is tough and durable
It has got solid and elastic fibers
It is resistant to all kinds of weather
It is resistant to decay and repels insects and fungi
Its heartwood contains typical oil that protects the wood from the attack of fungi, bacteria and other insects.
Older the wood is stronger and the darker color gives a Royal Look.
At Pruthvi Handcrafts you can get varied sizes and styles of the temple made up of African Ghana Teak Wood. We are the leading Manufacturer & Exporter of Wooden Temple for Home, Antique Jula, Doors, Antique articles, & furniture. Order now and receive your product at your doorsteps across the globe. We supply to major countries like USA, Canada, UK, UAE, Spain & many more.